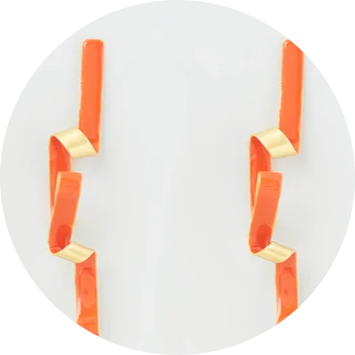 Shine bright with Casual Jewellery from Wendell Rodricks
Jewellery is the best way to express yourself and your personal style. And with Wendell Rodricks' wide range of gorgeous casual jewellery, you're sure to find something that suits your personality and style! From classic pieces to statement accessories, there's something for everyone. Casual jewellery by Wendell Rodricks gives your attire a complete look. The ornaments designed by Wendell Rodricks include pieces with stunning semi-precious stones and exquisite settings. This collection includes designer rings, designer earrings, designer rings, designer cuffs and more. Opt for a pair of gold micro-plated blue earrings done in brass or a gold finish chain necklace studded with a pink jade stone. For the hands, go for a gold finish cuff studded with lapis lazuli stone setting. Choose from a wide variety of options and add some gorgeous jewellery to your wardrobe!
Choose the best casual jewellery to compliment your wardrobe
Wendell Rodricks jewellery helps you wear well-crafted fashionable jewellery that compliments your style and wardrobe. You can even create stunning layers with necklaces, rings, bangles, and even earrings. With this wide range of stunning designs, you'll find your favourite piece in no time. From delicate necklaces and earrings to statement-making cuffs and rings, you'll find something for every occasion. Each piece is crafted from high-quality materials that will last for years. Next time you shop for jewellery, add pieces from this gorgeous collection to your cart! Also, shop designer clothing by Wendell Rodricks, including jumpsuits, sarongs, co-ord sets, dresses, shirts and more. also shop for Beach Wear Tops, Evening Wear for Women, Partywear for Women, Mandarin Shirts, Tunic Shirts, V-Neck Tops, Boat Neck Dress, light blue stone earrings & more.