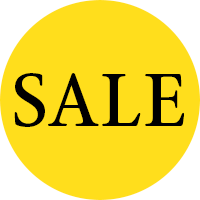 Shop the latest Wendell Rodricks Sale Collection: Designer wear at up to 50% off!
Wendell Rodricks has always believed that luxury fashion should be accessible and affordable to all. As a designer label, they strive to create pieces that last, making it an investment worthy of your money and closet space. They have done just that with the latest Wendell Rodricks Sale Collection. Get the pieces that you adore for up to 50% off with an extensive sale of Wendell Rodricks Womenswear and Menswear. From dainty designer dresses to colour blocked shirts; from elegant drapes to casual hoodies, from snazzy Wendell Rodricks Tunics for men to breezy Wendell Rodricks Stoles for women - this is the sale of your dreams! What are you waiting for?
Wendell Rodricks Womenswear Sale: Designer Dresses, Tops, Tunics, Sarees, Stoles, and more!
Shop from the latest Wendell Rodricks Womenswear Sale for a range of designer ethnic wear and designer contemporary wear at reasonable prices. The ethnic and fusion wear range includes designer sarees, designer kurtas, and designer tunics for sale up to 50%! Throw on a gorgeous aqua pastel kunbi saree made from handloom cotton with stripes on the border, it can be surely passed through generations as a token of love and it does not even hurt your wallet. Show off your opulent sense of style without feeling guilty with a white and green tunic in linen base with a checkered pattern and a pronounced collar that goes well with a churidar or straight pants. An investment piece of the highest order, bring home a red and black tunic made in a breathable cotton base which is adorned with petal details around the neckline; its relaxed fit is sure to look flattering on all body shapes. The contemporary womenswear collection on sale boasts off a wide variety of designer dresses, designer tops, Evening Dresses, Designer Boho Dresses, Beach wear, Beachy clothes, Breezy saree, Linen saree, Multicolor saree, designer stoles, designer jumpsuits, designer sarongs, designer overcoats, designer jackets, designer skirts, and much more at never seen before prices! Leading with Wendell Rodricks's forward-thinking style, a blush pink dress in satin base with a fringed sleeve has game changing attributes. Ensure all eyes are on you in a mint and black dress in linen base with an asymmetric pattern and a ruffled neckline. Accessorise with a cream overcoat in linen base with blue border detailing or a pink georgette stole with crinkle and grey piping for a touch of glamour.
Wendell Rodricks Menswear Sale: Designer Kurtas, Jackets, Pants, Hoodies, Shorts, and more!
Browse the stunning range of Wendell Rodricks Menswear Sale with select pieces of designer kurtas, designer jackets, designer pants, designer hoodies, designer shorts, and more at amazing prices! Get a little bit nostalgic with a classic blue shirt in a linen base with a tailored fit and a mandarin collar, straight from Wendell Rodricks's timeless repertoire. Make an unforgettable statement in a vibrant orange slot neck kurta crafted from a cotton silk blend; style it with cream churidars and juttis for a ethnic yet modern look. Get comfortable with a white and black hoodie in a linen base with a tie-up pattern and wear them over peach shorts in a bemberg base for an effortlessly casual look.