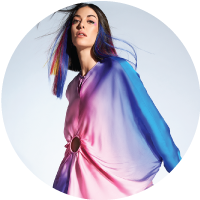 Revamping Latest Resort Wear Fashion For Women With Wendell Rodricks Chic Urban Style
It can be difficult to find the latest trends in resort wear without having to buy multiple things and wear them all at once. However, you can find these collections from Wendell Rordricks, an eponymous fashion label that specializes in urban couture for men and women. See what's new in our collection of this summer's hottest trends! Wendell Rodricks creates modern resort wear that's fashionable yet practical. So, what's new? Our clothes are made to be worn on vacation and during the day, and they look great when paired with other resort wear. See the collection that fits your lifestyle! Wendell Rordricks has a wide variety of resort wear, including casual wear, beachwear and resort wear. It's essential to mix and match the pieces in your wardrobe, combining casual cuts with more formal pieces to create a look that's comfortable and versatile. We use ethnic Jamdani fabric that is woven in India and then dyed by hand to create maxi dresses, maxi skirts,, resort wear for women, cotton resort wear and kurtas for women as a traditional-yet-modern resort wear that takes you back to the roots in style. Our team of quality control experts ensures each dress we make is flawlessly finished, right down to the last detail. The khadi top and pants pieces from Wendell Rordricks are breathable, comfortable and perfect for those looking for a trendy option to wear year-round. We create modern kaftans with traditional flair using geometrical prints, patchwork, asymmetric cuts and color blocking prints. It is a common contemporary theme in our range of dresses, crop tops, cami dresses, overcoats and sarees for women.
Sport Your Casual Style With Ease Wearing Wendell Rodricks Resortwear for Men
Men at the resort are often caught in a quandary. Do they go with the traditional kurta, or do they go with a short version that can be worn on- and off-duty? The short kurta is the perfect solution for men. The simple yet stylish cut and the neutral colour palette makes it a great option to look at as a resortwear option. The short kurta or shirt can be worn with jeans and boots, or even a pair of casual slacks or shorts. We use a lot of khadi, linen, and cotton in our fabrics and offer luxurious handwork that is meticulously finished using traditional techniques. Even our Kunbi and silk kurtas are a rage amongst the men. We have experimented with chanderi silk in many of the patterns. These have been a great hit and have become our most popular men's kurtas. Our pintuck kurtas for men and also other Menswear clothes are a hit and are much loved by our men customers. These kurtas are just perfect to wear with jeans or chinos. A simple pair of loafers or chappals can go really well with a kurta. We use a lot of geometrical prints, stripes, resort wear for women, cotton resort wear, checkered patterns and even florals and color block prints in our designs. And we believe that these also make a great addition to any man's wardrobe. We are also continuously experimenting with new trends and are constantly innovating on our collection of latest resort wear for men. also shop for Summer Gown, Honeymoon Wear for Women, Tops for Honeymoon & more.
Wendell Rodricks Footwear is Urban and Chic - Made For The Bold Fashionistas
When it comes to what's new in our latest resort wear collection, Wendell Rodricks Footwear is the perfect option for an urban, chic outfit. Wendell's footwear designs are clean and sleek with a sporty vibe. For the spring season, Wendell is introducing a new line of shoes that redefines work-ready style. Our faux leather sandals and sliders are designed with a cutout detail and a dainty heel. These shoes are perfect for those afternoons spent poolside or at the beach. Whether it's brunch with your girlfriends or a night out, Pair it with resort wear for women, cotton resort wear, etc. Wendell Rodricks Footwear will be a perfect addition to your summer wardrobe.